"Valleys of lows and highs extend throughout the ascension process. This process that humanity now moves though is yet the first stage of awakening to the True Self. The second stage being that which occurs without the carbon-based form."
Lemurian Council of Twelve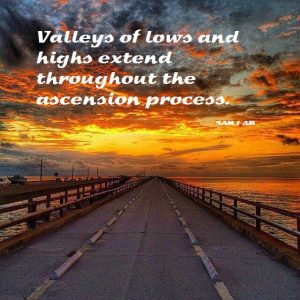 As we move through this ascension process of incorporating our original consciousness, remember it is advantageous to rest and or sleep more, while clearing, cleansing and transmuting misthoughts from all lifetimes. At our July 25th gathering, NEXT Thursday, "Ascension, Moving From 3D To 5D & Embodiment", we shall discuss the ascension process and what that means to lifestyles and embodiment of a higher consciousness. This discussion also includes tips to raise our frequency from a chaotic 3D state to a serene 5D lifestyle. Group participation is encouraged so feel free to share your ascension experiences.
The Theosophical Society
831 SE 9 Street, Deerfield Beach, Florida 33441-5633
TheosophyMiami.org
Located in Palm Plaza, U.S. 1 & SE 10th Street
2 miles east of I-95, SW 10th Street Exit
Suggested Donation–$5.00
Namaste
SAM