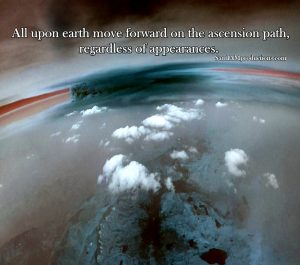 "You are moving forward in your thought stream; there are many of you doing so. As your earth continues to exist in hysterical chaos, those knowing the truth of Reality, of Oneness, move forward in thought streams based on non-separation. The chaos experienced by those unaware in thought and deed of this non-separation, of this Oneness of all life continues to exist for many. As this chaos unfolds to reveal many untruths firmly disclosing the falsities believed in for many years, those knowing these falsities exist and need to be reckoned with, unearthed, brought to surface and cleared, now assist those on the cusp of awakening.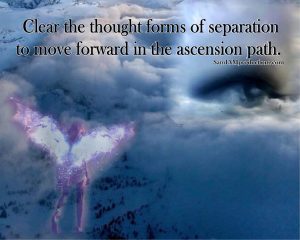 "As these falsities erupt into being for all to acknowledge and change, it is with the utmost respect that we, the White Winged Consciousness of Nine and other higher realms of existence in thought ask all to clear the thought forms of separation to move forward in the ascension path. Knowing that these falsities continue to surface to be cleared and cleansed, acknowledged and changed, there still exists many who will not recognize, acknowledge, the truth of these falsities.
"One must always be clear in their thought forms; this meaning one must always be conscious of the thought forms within ones self, for it is only through conscious recognition of thought forms that one changes those thought forms and therefore the small self and the world.
"Know that as the world continues to change at a rapid pace, all upon her move forward in the ascension process, on the ascension path, regardless of appearances. Knowing the falsities surfacing throughout the globe are making the difference in the awakening of humanity we now leave you with this thought: Be conscious of thought forms and clear those thought forms of separation to move forward on the ascension path."
At this point in the ascension process it becomes vital to recognize all aspects of the small self, to realize that they all exist within, to recognize them, accept them, and consciously live and be the ones, in which, I for one, know to be true. For it is only in accepting all the aspects of light and dark that one moves forward in the process of ascension, awakening to the god-like qualities within.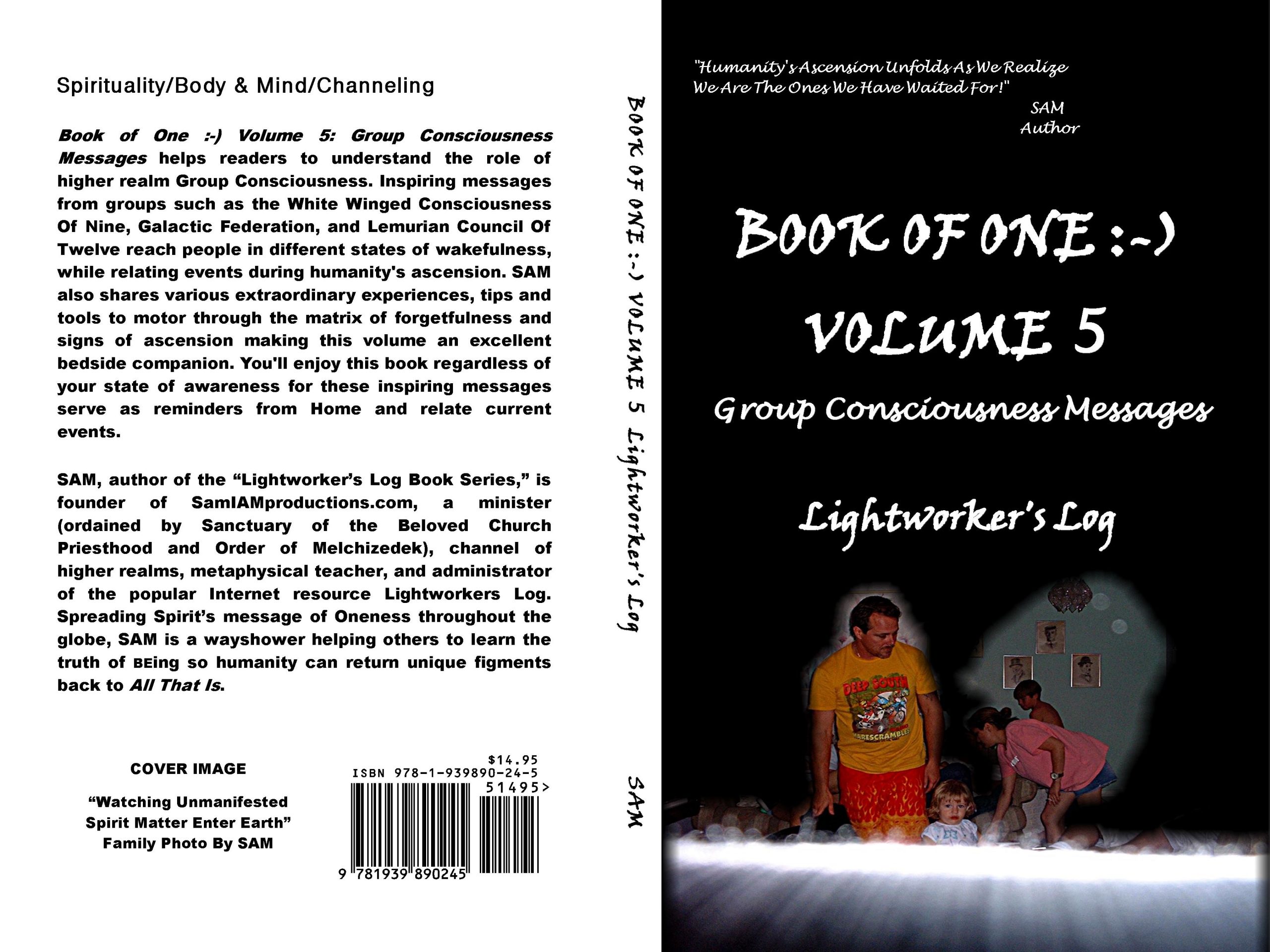 Support your Self or a Loved One with an inspiring book.
Support those who support you. It is as simple as that. Comments, questions and suggestions welcome at the  Contact Page. Visit SAM I AM Productions to support your Self and the author by purchasing books there and not through greedy corporations. Loving You!
Visit The Lightworker's Log Main Page